Single Stream Recycling
Single stream recycling is a collection method that allows cardboard, paper, glass, plastic, and metals to be mixed together for pickup. The sorting of these materials happens at the material recovery facility.
Serving the South Shore and Beyond
Your residential and commercial dumpster solution.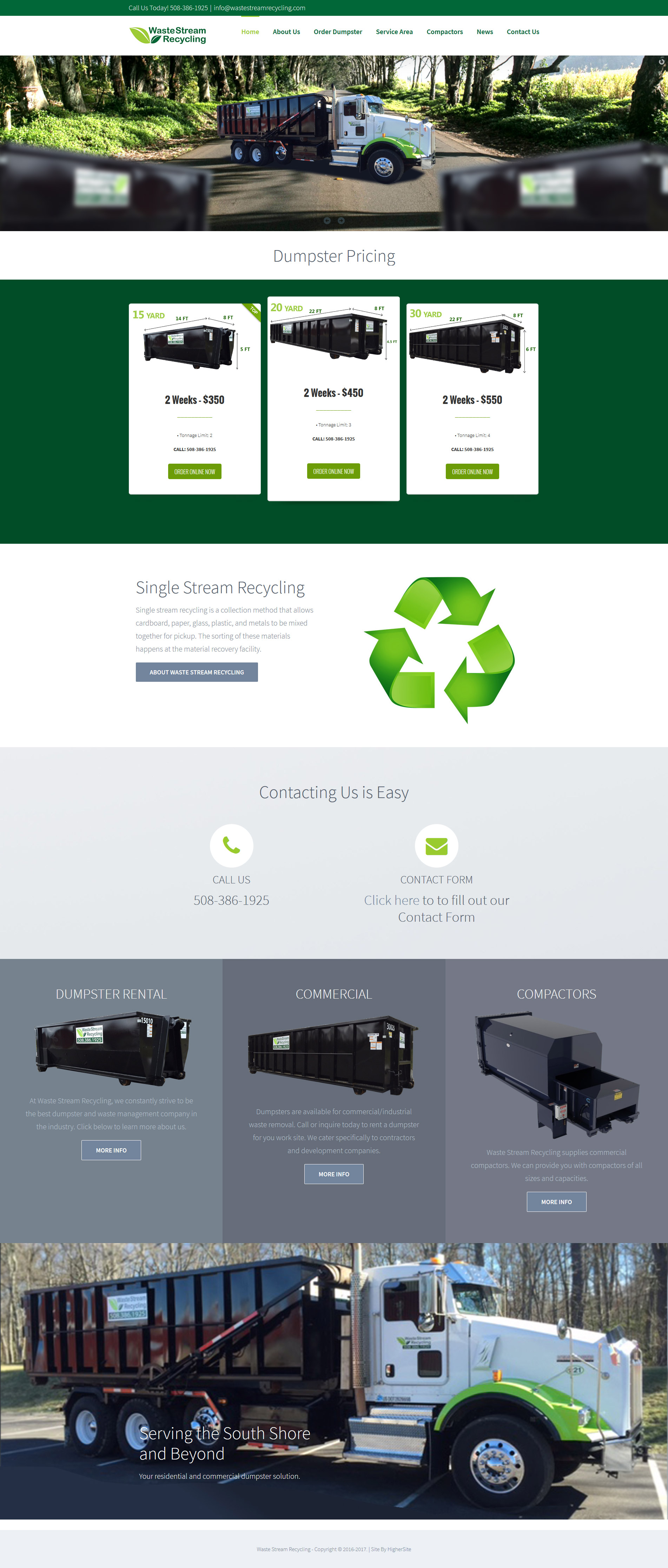 DUMPSTER RENTAL
At Waste Stream Recycling, we constantly strive to be the best dumpster and waste management company in the industry. Click below to learn more about us.
COMMERCIAL
Dumpsters are available for commercial/industrial waste removal. Call or inquire today to rent a dumpster for you work site. We cater specifically to contractors and development companies.
COMPACTORS
Waste Stream Recycling supplies commercial compactors. We can provide you with compactors of all sizes and capacities.